Top 10 Hiking Gear Essentials: What to Bring on Your Next Adventure
Whether it's a leisurely Sunday morning hike before brunch for a couple of hours, or a full-day trek to conquer a challenging peak... There's a list of day hiking essentials we should always pack, each time we step out into the wilderness for a day hike. 
Packing the proper equipment for your adventure will ensure you'll have a fun, safe and comfortable journey, no matter how intrepid you're feeling in your explorations.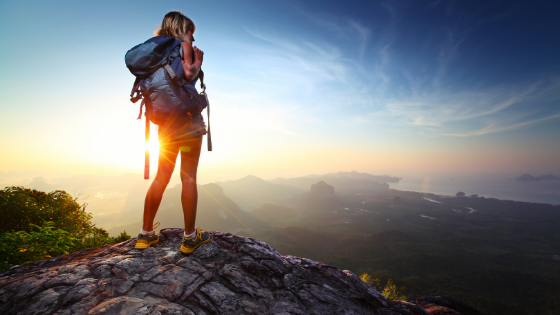 Being prepared for changing conditions and unexpected deviations of the plan is half the fun and excitement of hiking… So, by coming well-prepared every time with this basic hiking gear will mean the difference between an exhilarating development or little inconvenience, and finding yourself in a serious predicament. 
If you're heading out on a longer adventure in more rugged or unfamiliar terrain, some of this list of hiking gear will be more essential for your success- but it may not be as important if you're already familiar with the trail you'll be walking, or if it's a shorter venture. 
So what are the 10 essentials for hiking? Bring these items on your next hike, and get familiar with how to them so you'll ensure you're covered on your next outward bound… And guarantee your journey will be exciting and memorable for all the right reasons!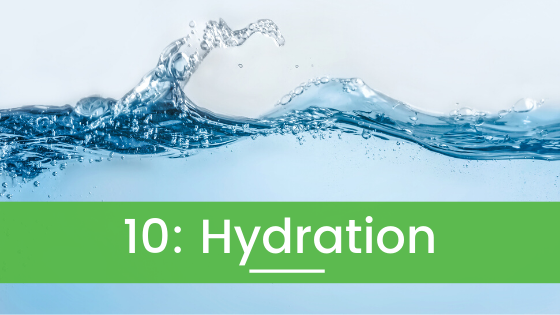 Staying hydrated on your hike is absolutely critical, and allowing for some changes of plan and duration of your trek is always smart. Nature is unpredictable! I estimate how long I predict I'll be on the trail, and then pack a bit more water than I think I'll need. 
In general, if the temperature isn't too scorching and your terrain isn't super treacherous, you can plan to drink about half a liter of water per hour. Research whether there are options to locate and purify water along the trail if you're going off the beaten track on a long day hike, and look into packing some water purifying tablets or a small filter if there are natural streams or springs which are ok to drink along the way.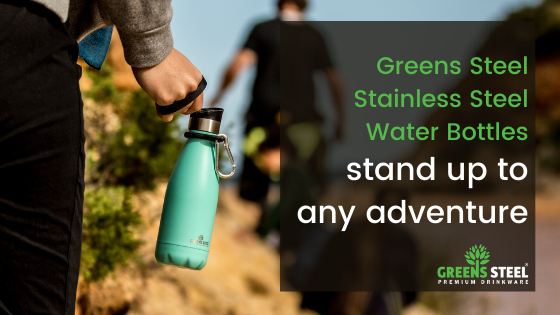 Greens Steel Stainless Steel Water Bottles are built tough to stand up to every adventure you can throw at them. Each one comes with a detachable carabiner so you can hook it onto your day pack for hands-free exploring, and also a wrist strap for easy carrying on your shorter walks. They're double-wall insulated and have a spill-resistant lid, so your drink stays cold- and inside the bottle where it's supposed to!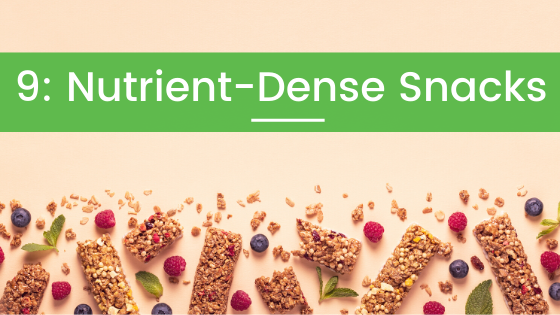 You're going to need some sustenance to fuel your adventure! Lighten the load by packing calorie-dense foods that are small, dry and you can nibble on as you're walking. 
So, which snacks should you take on a hike? I love packing dried fruits and nuts, a sandwich on wheat bread with nut butter, and a bar of chocolate to celebrate while I enjoy the view at the summit!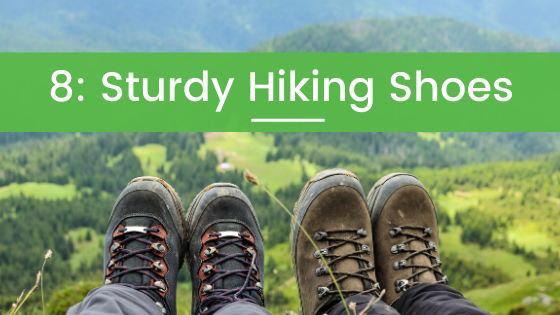 Take blisters and slipping hazards out of the equation when planning what to put on your feet for your trek. Take a look at the terrain you'll likely be traversing so you can opt for a hiking boot or shoe that suits your trail. 
Look for hiking boots that fit you properly, are super comfortable and lightweight, have good ankle support and a sturdy covering for the top of your foot. You'll need to be sure there's appropriately aggressive traction on the tread if you're taking on slippery, loose surfaces or steep summits.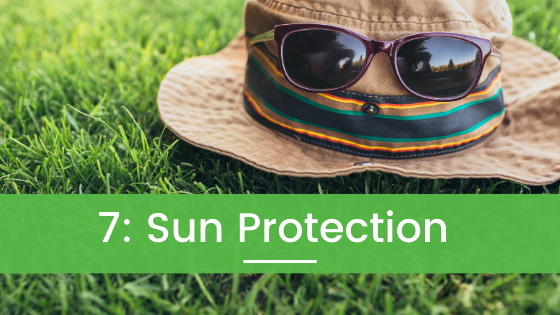 Even if it's cloudy or chilly, remember that the sun's harmful UV rays never take the day off. Bring some sunscreen to reapply every few hours, a good hat, sunglasses to protect your eyes, and cover up exposed skin with protective clothing to avoid sunburns.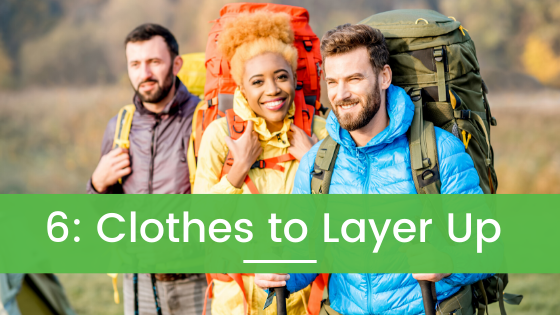 Factor in potential changing weather conditions and different levels of exertion as you're hauling uphill, to make sure you're keeping your body temperature regulated. Dressing in layers is the best way to ensure you stay the perfect temperature, from trailhead to summit.
Layer up with dry-fast, moisture-wicking clothing to pull sweat away from your skin, or let you dry off quickly if you're caught in a sudden downpour. If you'll still be out on the trail when the sun starts to dip, plan on packing a fleece-lined shell jacket to stay warm as the shadows get longer, and also for when mercury drops as you climb up to higher altitudes. Bonus points if you keep an eye on the clouds and pack some rain gear!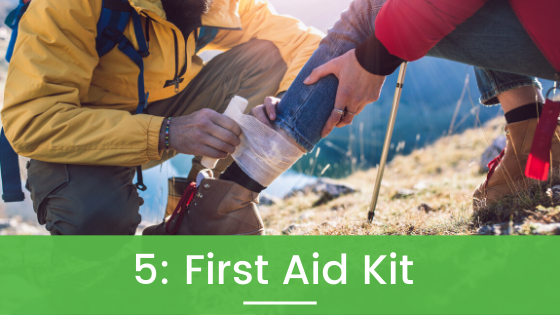 Make a small first aid kit to stash in your daypack, so you can tend to minor cuts and scrapes out on the trail, and stabilize more serious injuries until you can get back into town for medical assistance.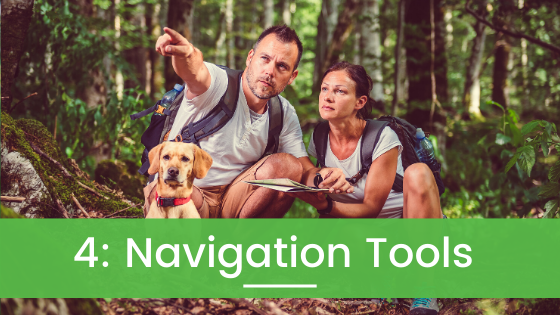 Many popular trails are well-marked and mapped, but if you'll be heading out into the backwoods or far from the well-trodden path, it's a good idea to have a paper map and compass.
Even though modern technology puts the world's knowledge at our fingertips while we're in civilization, it can be a bit unreliable when we're off the grid. GPS systems and phones can drop their signal if we stray out of service, so if you don't know the trail like the back of your hand; or if you're getting really out in the wilds, take along a good old fashioned map and compass so you can keep your bearings and find your way home again.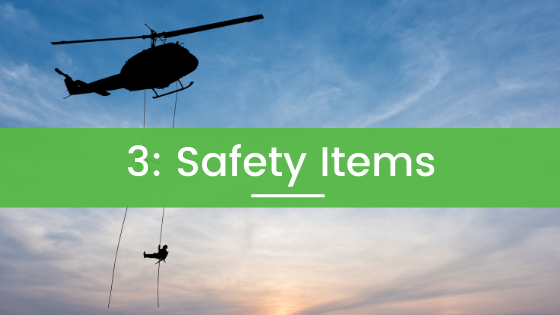 You never know when you'll encounter an emergency, so play it safe and pack some outdoor safety items. Twilight can turn to night fast out there, especially if you get turned around on the trail! If space permits, bring a headlamp so you can stay on the trail if the sun disappears on you. 
If you get lost or are injured, it might be critical to light an emergency fire to signal rescuers or stay warm. Pack some matches, fire starters or a lighter in a zip-lock bag to stay dry, as well as a whistle or signal light to help rescuers locate you if you've taken a tumble and need a medivac.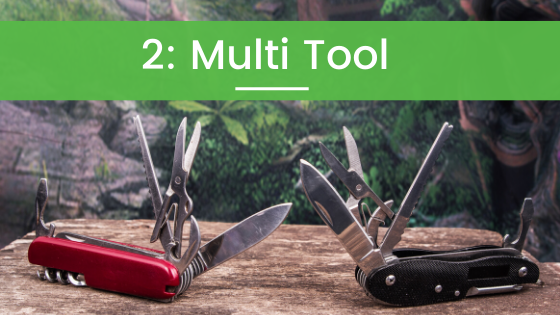 Taking along a high quality multi tool will give you versatile, one-handed access to a bunch of different handy tools. Depending which one you choose, you'll have features that assist with first aid, repairing your gear, and cutting anything from a bandage... to an apple for lunch!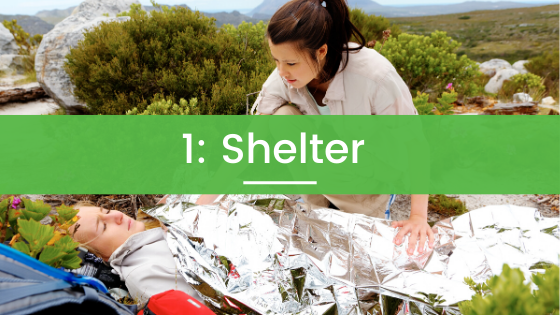 Maintaining our homeostasis by staying cool or warm is critical to our survival, especially if we're heading out into a remote location where help might be far away. For ventures further afield, make sure you'll be protected from the elements while you wait for assistance in the case you get stranded or are injured.
We're not suggesting you carry a bulky tent all day with you just-in-case... Instead, be prepared to shelter in place with a lightweight space blanket; it'll pack down small and fit into your first aid kit, to keep you safe from exposure if you're stuck where you are for a while or get turned about at nightfall.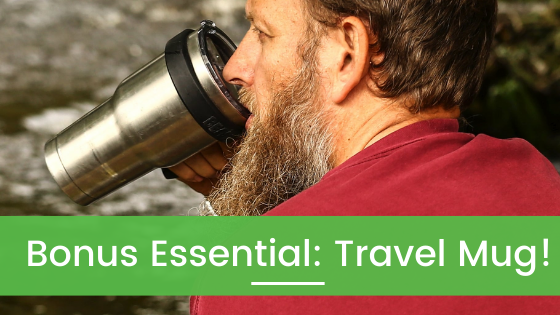 The creature comforts of having a hot morning coffee or cup of homemade soup really amplify your hiking experience! Take along your trusty Greens Steel Beast Tumbler on your trek to enjoy your drinks on the go. Insulated and spill resistant, your liquids will stay hot or cold for hours… And best of all, you can trick out your travel mug for outward bounds by grabbing a Beast Tumbler Handle for easy carrying and attaching to your backpack once you're finished!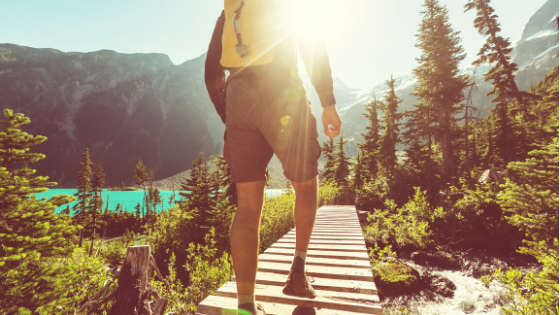 This list of essentials will evolve as you get more hikes under your belt and discover what works best for you. While it stays reliable to refer to as a "core list" of stuff to always bring, you might also find that things like trekking poles, extra trash bags or a portable phone charger are all no-brainer items on your personal essentials packing list.
Use your best judgment and refer back to this master list to ensure you're not forgetting anything, so you'll always be well kitted out for any day of exploring.
...And above all else, don't forget to pack your sense of adventure!
Fefe | Greens Steel Wunderlust Enthusiast
---