Steels Savings | How the Greens Steel Rewards Program Works
EXPLAINED:

 Greens Steel Rewards Program

We began Steels Savings as a way to give back to the Greens Steel community for supporting us for so long. Our rewards program can be simply explained in 3 easy steps:
01  
Sign up for free
02 
$1 spent = 1 point earned
03  
Build points to unlock discounts
Super easy and simple! No gimmicks, no "gotchas", just an honest rewards program built to give back. 

But before signing up, please take less than a minute to review this article to learn what you can unlock as well as answers to commonly asked questions.
Topics Covered in This Article:
Whenever you come to our site, click on the Greens Steel icon in the bottom right-hand corner of the screen and login to your rewards account.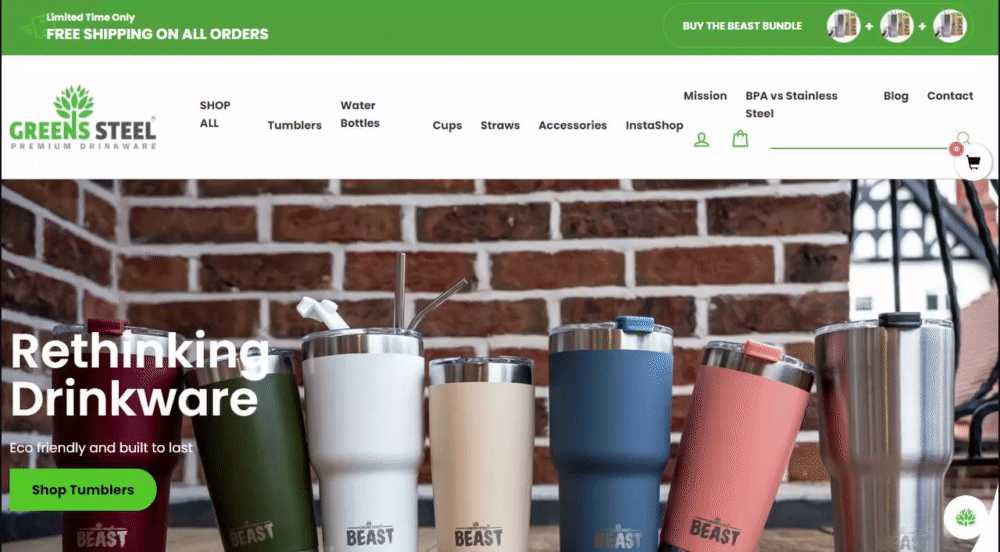 Whenever you make a purchase, you earn 1 point for ever $1 spent. You also get 10 free points just for signing up.

We will automatically record & save your points balance so you don't have to.
50 Points =
$2 Discount Code
100 Points =
$6 Discount Code

150 Points =
$12 Discount Code

You can redeem your points on anything and there is no minimum purchase required.

To redeem your rewards, login to your account, copy the discount code provided, and paste it under 'Discounts' at checkout as shown in the GIF below.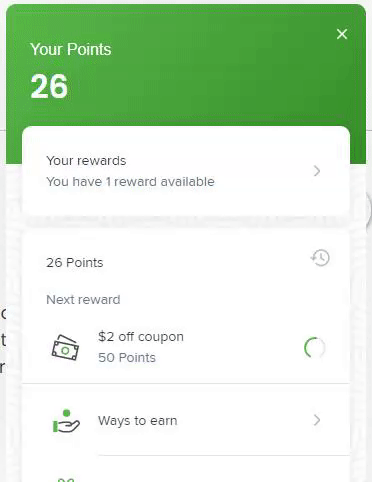 Joining is easy and free!
Simply click the button below to create an account. We'll even give you 10 free points just for joining 🎉
DO I HAVE TO PAY FOR THE REWARDS PROGRAM?
Nope! It's free to join and use.
IS THERE A MINIMUM PURCHASE TO BE ABLE TO REDEEM POINTS?
Nope! As soon as you earn a certain amount of points, you can use apply the discount on any order, no matter how big or small.
DO MY POINTS EXPIRE?
Nope! Your points will never expire and can be used at any time once you've earned enough to unlock a reward.
HOW DO I CHECK MY BALANCE?
Simply login to your account and your points will automatically display as well as any rewards you've unlocked.
That's it! Simple and easy to use.
If you still have any questions, email us at contact@greenssteel.com. We'd be more than happy to help.
Thank you for being a valued member of the Greens Steel Family!
All the best,
Fefe
Author & Customer Satisfaction Expert
Miami Beach, FL, USA
---
1 comment
---
---