What are the Best Stainless Steel Cups for Travel?
As a fellow intrepid explorer and starry-eyed wanderer of the globe, I know you've probably experienced a lion's share of thirsty experiences during your adventures. 
To fearlessly accompany you everywhere you boldly go, you're going to need a seriously durable, spill-proof, and vacuum insulated travel mug or bottle to keep up with you on your journeys.
Because this adrenaline-fueled drinkware is going to be your trusty sidekick all day, every day; your critical selection criteria needs to be a bit more carefully considered when you're shopping for the very best travel mug or cup to suit your needs. 
While all the bells and whistles could be considered optional luxuries in drink bottles and tumblers reserved exclusively for occasional use… We adventurers need a bit more oomph in a travel bottle!
We need vacuum-sealed, insulated lids that are leak- and spill- proof, to make sure our liquids stay inside where they're supposed to (and nowhere they're not!). We need double-wall insulation to keep our water cold, and our coffee hot. We need a cup or bottle that's got options to attach it to our bag, so we can enjoy the journey hands-free.
Because We're Taking Our Drinks TO-GO!
Whether your action-packed expeditions see you traversing uncharted territories in remote exotic lands; Or, if the only mountain you'll be conquering today is your To-Do List of errands... You'll be needing some thirst-quenching fluids to sustain your travel momentum and keep that lively spring in your step. 
That's why you can count on Greens Steel to kit you out with the ultimate travel bottle or mug. They're highly engineered, and thoughtfully over-designed to be able to stand up to anything you can throw at them. They're packed with features that'll make your adventurous life so much easier. All these carefully curated design features you'll get with Greens Steel Cups and Bottles will elevate your travel drinkware to the trusty sidekick status it deserves! 
 What you'll be getting when you go for Greens Steel: 
Superior 18/8 seamless Stainless Steel 
Maximum Temperature Retention
Double Walled Vacuum Insulation
BPA Free, Non-Toxic Materials
Premium Finishing Inside & Out
Shatter-Proof, Spill-Prook, Leak-Proof Lids
A Lifetime Guarantee
100% Satisfaction or your money back
Sleek, beautiful design
Countless Color & Size Combinations
Rubber Carry Loop & Detachable Carabiner included with every Bottle
Handy Accessories to upgrade your tumbler for travel
Functionality, Durability & Bang for Your Buck
Greens Steel is built to last you a lifetime. Made with premium quality materials and craftsmanship, you'll be getting the ultimate travel mug or bottle to stand up to any hard knocks your exciting life sustains!
The entire range of Greens Steel Stainless Steel Bottles and Beast Tumblers are great for travel, but each one has some standout features that'll make it best suited to keep up with every specific adventurer's needs. 
 So here's which one to pack, for all of your different outward bounds…!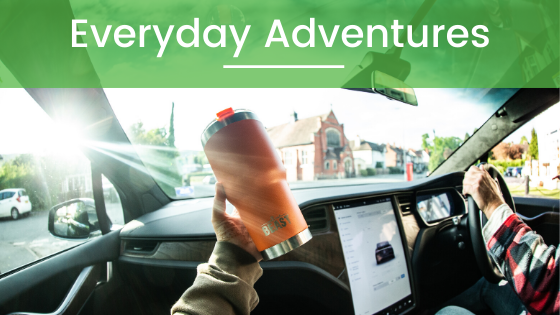 Life rarely seems to slow down, so you're going to want a cup that will keep your coffee hot for longer than just the commute to work. One that'll keep your breakfast smoothie fresh, and your water always cool and refreshing. We're talking about a cup that will see you through a busy day running errands, a long day at the office, and even on the weekend when you're out camping or having a day at the beach. 
Here's where the Greens Steel Stainless Steel Beast Tumbler takes the stage. The Beast is the perfect morning coffee companion, keeping your important caffeine in the mug while you're zooming around any corner in the car. Take a sip from the closable sliding lid, then seal it up with one swift motion when you're back on the move again. Created from double-walled vacuum insulated stainless steel, it'll keep your drinks hot or cold all day. 
With optional accessories to upgrade your Beast like the ergonomic Tumbler Handle, you can take your mug to places you never could before.
...And don't forget to grab a spare splash-proof Tumbler Lid, just in case your kitchen cupboards swallow up loose lids as frequently as mine do!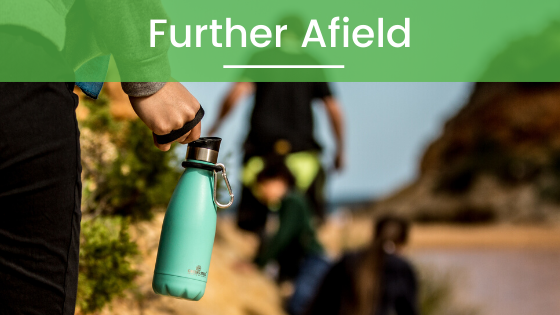 When it's time to venture further afield on a journey beyond your usual stomping grounds, you'll be needing a durable travel bottle that can take to the skies or hit the road with you. 
The Greens Steel Stainless Steel Water Bottle is the best travel bottle to help you stay hydrated from the beginning of your journey, all the way to your final destination.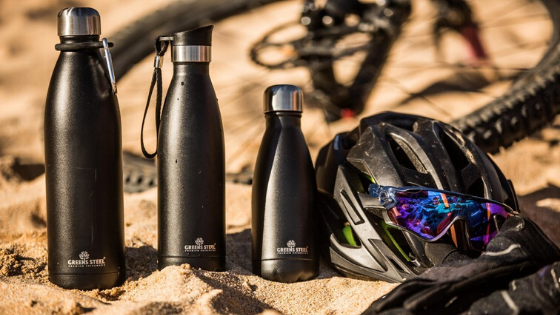 Its double-wall, vacuum insulation keeps your cold drinks chilled and your hot drinks hot for hours. Crafted from the highest quality food-grade stainless steel, your bottle will never rust or give your drinks a metallic taste. The heavy-duty powder coating gives the outside of the bottle a durable long-lasting finish that won't scrape off like paint, or sweat and creating slippery condensation that will slip out of your grip. Each one comes with a leak proof screw lid, an attached rubber wrist loop strap, and a detachable Carabiner... So you can attach your bottle to any bag, bike or around your wrist for easy transporting!
Upgrade your Greens Steel Stainless Steel Bottle with a Push-Button Water Bottle Lid, to hydrate on the go without skipping a beat. Simply push once to open, then pop it closed again once you're finished drinking, to enjoy refreshment without having to unscrew the top every time you wish to take a sip! With our patented leak-proof technology, confidently throw your bottle in your bag and have hydration easily at hand whenever you need.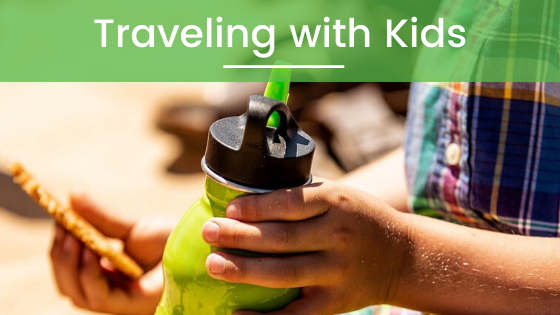 Getting out the door when you've got the kids in tow can be a challenge even when they're being their most cooperative… And then, getting back home after the adventure without losing any of their gear is a whole different story! 
Greens Steel Kids Stainless Steel Water Bottles are the best choice in a highly functional water bottle for your little ones, as their curvy design fits perfectly in their hands... So they can keep a non-slip grip firmly on them while they're busy discovering the world!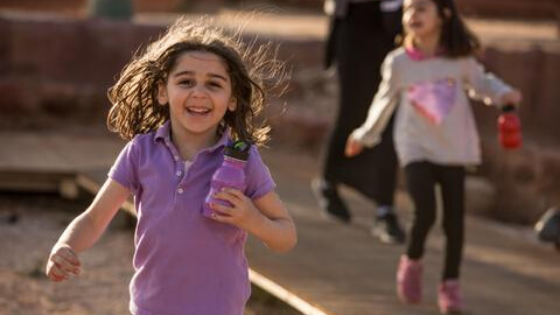 These bottles come with a flip-top lid, so your kids can rehydrate without skipping a beat or hitting pause on the action to unscrew the top. Designed to dispense the perfect flow of water with each gulp, the easy-sip cap allows even the youngest in your flock to drink easily, without the need for a straw. 
Available in a rainbow of fun colors, you'll never need to remind your kids to drink enough water again because they'll love taking charge of their own hydration when they have their very own water bottle that stands out!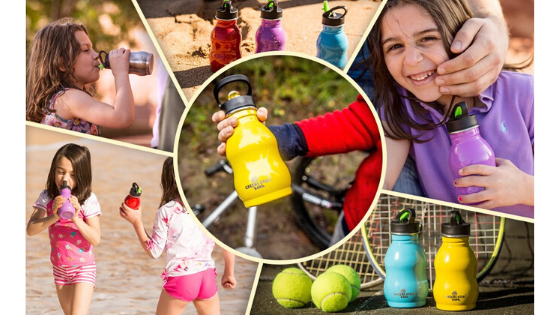 Crafted from BPA-free, non-toxic plastic and food-grade Stainless Steel with the health and safety of your family in mind- So you can rest easy knowing your precious cargo won't be drinking any nasties in their water while they're staying hydrated.
We built these travel bottles to be strong, because kids are especially tough on their gear. The powder-coated stainless steel won't scratch or rust, and each bottle comes with a lifetime guarantee. You can count on Greens Steel to keep your kids well hydrated as they're uncovering the wonders of every corner of the globe with you!
Now go get out there and start exploring! When you choose Greens Steel Stainless Steel Tumblers and Bottles you can venture happily, knowing that you have the best thirst-quenching accessory to accompany you everywhere. Whether you need to stay hydrated during your regular daily endeavors, or even the most thrilling and intrepid journey, Greens Steel has got your back every step of the way...
Cheers to that!
Fefe | Shameless Wanderlust Enthusiast
---