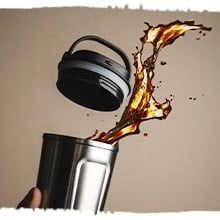 KEEPS YOUR COFFEE TASTY
Our coffee cups are made of 18/8 Food Grade Stainless Steel and feature double-wall insulation. Whether you drink your brew hot or cold, our flask will keep the temperature of your energizer longer, but more importantly, original, without metal taste, and odor-free.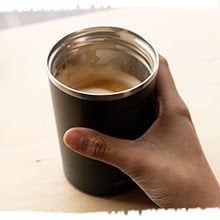 REUSABLE COFFEE CUPS
Our coffee flasks are easy to clean, top-rack dishwasher safe. Provides a smart and eco-friendly alternative to single-use cups. Use it over and over to sip your coffee.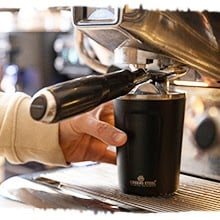 IDEAL TRAVEL CUP
Take your mug everywhere, ask your favorite barista to pour your café straight to your reusable thermos, seal, and enjoy your drink on-the-go. Its built-in handle allows you to easily carry the coffee cup everywhere.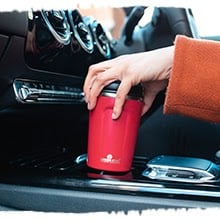 FITS CUP HOLDERS
The slim design perfectly fits any standard cup holder. Suitable to carry in your car, boat, or take-out holders. Enjoy your brew hot for longer and free of any spillage.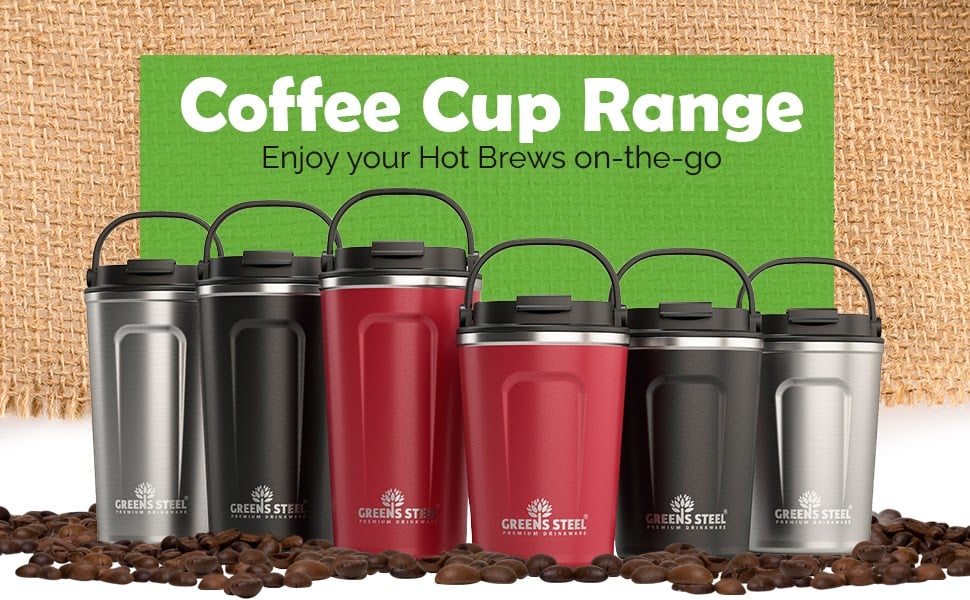 Stainless Steel Reusable Travel Coffee Mugs to easily take out your drink everywhere!
We are calling all coffee lovers out there! At Greens Steels we re-engineered our flasks to create an alternative to ordinary disposable paper cups. We hate waste and love our planet, that's why our solution is not only made of eco-friendly materials but offers great durability so you can use the cups over and over while remaining intact.
Our coffee cups are available in stylish colors: red wine, black and silver, and convenient capacities: 12 oz and 16 oz.
Feel free to send us your wholesale requests to:
Email: wholesale@greenssteel.com or
Call us 646-780-9159
View our Wholesale Page for more information. 
If you are unhappy in any way with your purchase, simply contact us. We promise we will do all we can to put things right.
We offer a 30-day no-hassle return policy. If for any reason you change your mind or want to exchange your product you can.
We're not satisfied until you are
Greens Steel - Because quality matters!