How to Encourage Your Kids to Drink More Water
4 Ways to Encourage Kids to Drink More Water
Getting our kids to drink enough water can be an uphill battle in many households. Not only are sugary drink options packing unnecessary calories into their daily allowances, but they're not providing the pure hydration your child needs to feel energized and alert, or for all their growing organs to develop properly.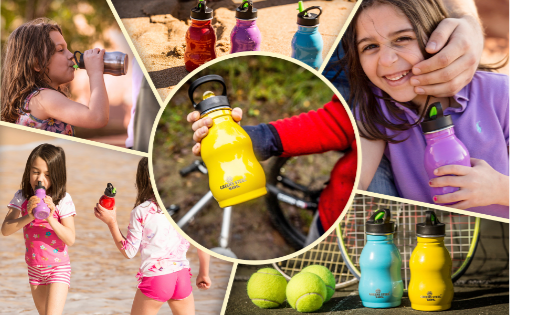 Alarming results from recent studies have reported that as many as 1 in 5 children don't touch a drop of pure water on any given day. Kids expend a lot of moisture through their regular activities, so it's critical to teach them how much water we need to drink to stay healthy, at a young age. Starting healthy habits early on and training your kids' taste buds to prefer the taste of water is the best way to set your family up for success.
Here, we share some sure-fire tips that'll get your kids reaching for the H20, and drinking enough water for that much-needed hydration they need to fuel their active little lives!
Jazz Up Water With Some Yummy Flavorings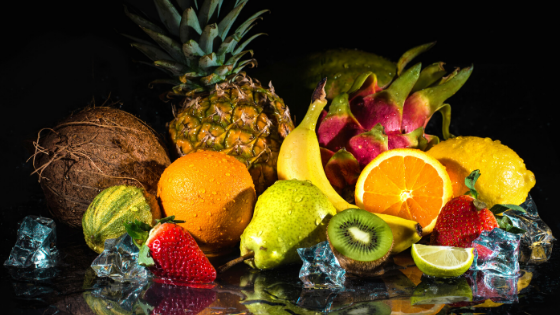 Kids love flavor! When competing with sweetened beverages such as sodas, juices, and sports drinks... Plain water can seem rather boring in comparison to a child's sensitive taste buds. 
Try adding some delicious and colorful natural additions to your kids' water to make it exciting and add a twist of tempting flavor that'll have them coming back for more.

Make It Fun:

Save on store-bought flavored waters by making your own at home with your kids. Let your child come up with their own flavor combinations to infuse filtered drinking water with their favorite fruity temptations! 


Greens Steel Family-Friendly Flavor Tips: Add in frozen raspberries with lime rings; chunks of peaches and strawberries; or cucumber slices with fresh mint leaves. Muddle them into their cup, or pop some into their bottle for on-the-go tasty hydration.



Make some fun ice cubes in a novelty ice cube tray, and sprinkle on some berries or a splash of 100% fruit juice before freezing to impart a juicy burst of color and taste.
Let Them Choose Their Own Fun Bottle or Cup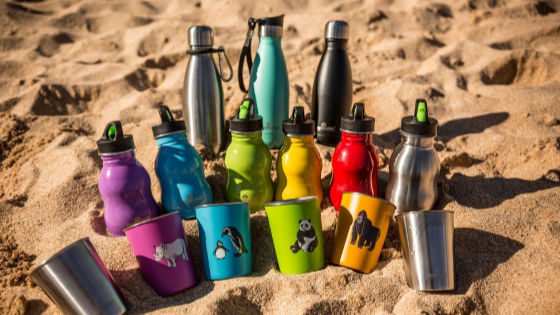 Kids get a real kick out of exerting their independence, and they love the gratification they feel when they're allowed to make their own decisions. Letting them pick out a fun water bottle, cup, and straw that's just for them will not only motivate your kids to drink more water, more frequently... But they'll feel a proud sense of ownership and will make a point of triumphantly carrying it around with them everywhere they go. 
Sweeten the deal by letting your child accessorize their new drinkware. Craft and hobby stores stock a fun range of reusable stainless steel straws accessories they can personalize their drink with- try a funny mustache, unicorn, or superhero straw topper so they'll get a giggle every time they take a sip. Organize a craft day together and let their imaginations run wild as they decorate their drinkware with their own personalizations such as decals, glitter and 3D stickers.
Make It Fun:

Shop for a kid's water bottle or cup together, and let your little one completely call the shots on which color they'd like. They'll love selecting their favorite elements from the different options available, and it'll feel like a special treat when they're allowed to choose whichever one jumps out at them, with little input from you. Remember to avoid plastic and glass containers for kids; stainless steel is the way to go. 


Opt for a specially-designed kids bottle that's engineered to be easy for children to use themselves. Look for design features like easy-sip caps with integrated straws, so they'll be able to quickly hydrate on the go without skipping a beat. 


For little kids, these smaller bottles hold the perfect amount of water to be enticing to them, as sometimes an adult-size serving can be a bit intimidating, or difficult to lift and manage themselves with little hands.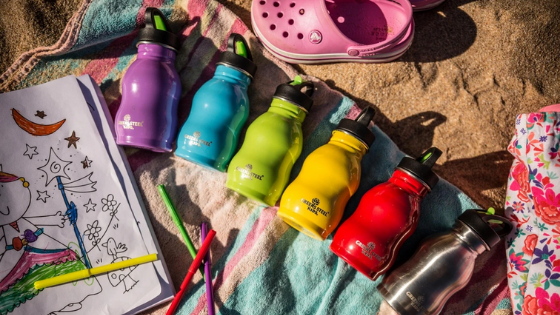 Make staying hydrated fun for your little ones with our Stainless Steel Water Bottles for kids!  
(If a color appears sold out, be sure to click 'Notify Me When Available' to be the first to know of when it's back in stock.)
Have Water Readily Available & In Sight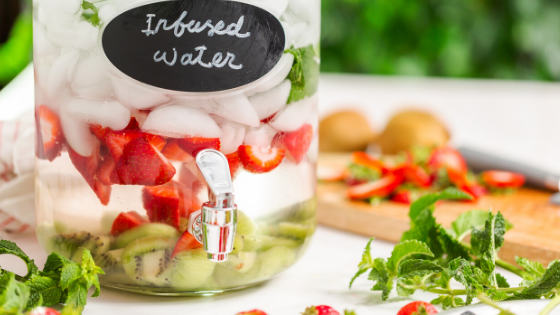 As with all things, it's easy to forget about something when it's out of sight, out of mind. A great way to get kids to drink more water is by having an enticing water source that's easily accessible, and in a prominent location in your home, they'll see several times a day as they wander past. A water cooler is a great choice, as they're the perfect height for little hands to reach themselves, they're easy to operate, and have a spill tray to catch any overflows if your child is still practicing filling up their own cup.
When water is the only available drink in sight, they'll be more likely to dip into it when they feel thirsty. Try to limit other beverages in your fridge, and offer them exclusively on special occasions. 
Make it Fun:
Create a fun weekend project together of creating a hydration station; complete with colorful cups, water bottles and reusable straws next to a water cooler. 



Encourage your kids to self-serve from the water cooler, and praise them when you see them taking their hydration into their own hands.
Set a Good Example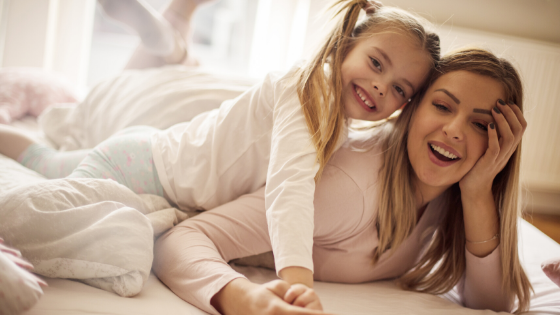 Our kids look up to us, and being a great role model is the best way to teach children the right way of doing things. The more your kids watch you demonstrating healthy habits, the more inclined they'll be to follow suit and mimic your behavior. 
Make it Fun:
Announce it out loud to your kids every time you pour yourself a nice, refreshing drink of water… And ask if they'd like one too. Let them see how much it's revitalizing you. Chances are, if they didn't want some before, when they see how much you're enjoying drinking that icy cold glass of replenishing water, they'll realize they're actually feeling thirsty too and want to get in on the action.

Fill your 30 oz. BEAST Tumbler multiple times per day. Use these larger tumblers to keep your water cold and encourage you to keep drinking. You are leading by example here! 
Create a game and challenge them to hit hydration goals. Set up a sticker chart on your fridge or next to your water cooler or jug, and challenge them to see if they can earn 8 stickers on their chart per day.



You'll be getting a double bonus with the monkey-see-monkey-do method… As you'll be amping up

your

water intake too along with your family!
We're sure you'll love trying these fun new ways to encourage your family to drink more water… Our bet is that in not time at all, your smallest family members will actually be the ones challenging you to match their water intake... Let the games begin!
Fefe | Greens Steel Wellness Contributor
---